DEEP Startup
Ecosystem Conference
Conference for Ecosystem Leaders and Innovation Managers
Sign up below to get the latest updates about our conference and get free access to our community's ecosystem insights
MEET OTHER ECOSYSTEM BUILDERS
2-day conference with up to 100 ecosystem leaders, investors, corporates, and governments


Inspiration by thought-leaders on the frontiers of innovation

Challenge-driven working groups with dedicated data analysts

Joint Publication of White Papers with results of the working groups

Meet startup portfolio managers and get access to the startup database

Partnering around concrete opportunities, e.g. EU funding calls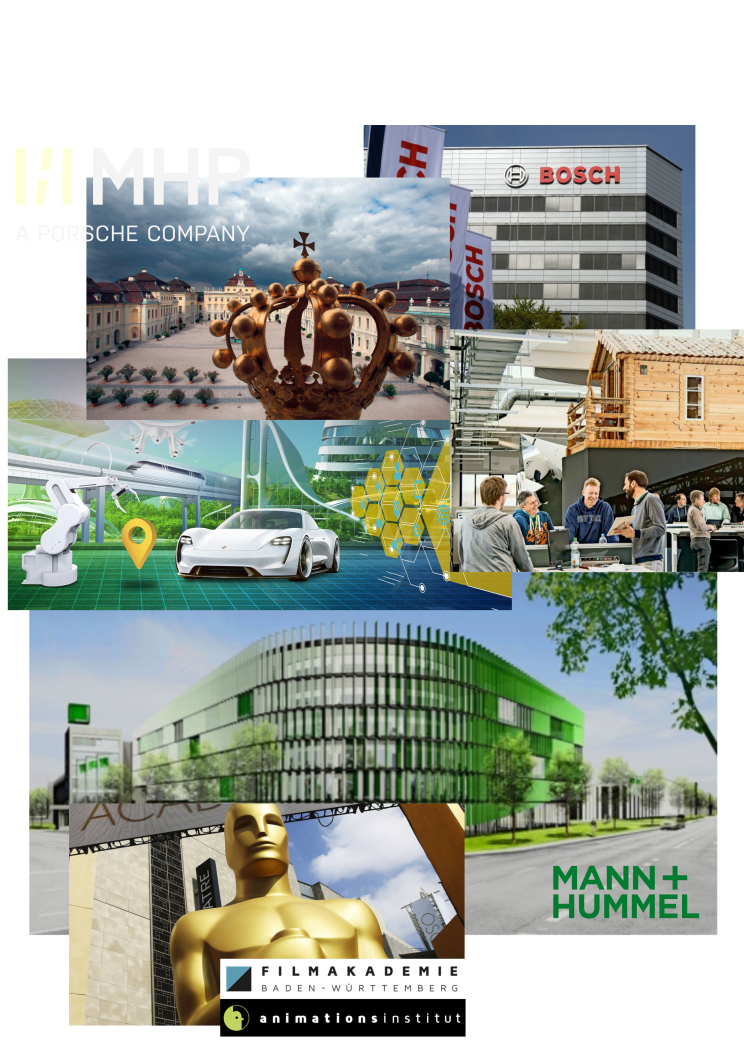 Say Hello to the High-Tech Heart of Germany
Ludwigsburg (Stuttgart) hosts the DEEP Conference
From Porsche to Bosch – Ludwigsburg and the region of Stuttgart are home to many world-renowned high-tech firms. The "Ländle" is a densely connected urban area with many seemingly small cities who together easily take on the economic power of global hubs like New York. If you want to connect to the most innovative manufacturing firms in the world, you must come to Germany's high-tech cluster number one.
The City of Ludwigsburg in 2021 was a semifinalist of the EU's iCapital award for the most innovative places in Europe. It is home to Bosch's international intrapreneurship program grow, hosts Porsche's innovation powerhouse MHP and is also leading in the creative sector with the film makers and animation studio's spun out of the Ludwigsburg Film Academy winning Oscars and other international awards.
DISCUSS IN WORKING GROUPS
Several 2h interactive workshops that you can choose to join

Hosted by leading ecosystem organizations
Accompanied by a dedicated data analyst
Provision of data insights for every participant
Goal to collect and publish insights in joint white paper
Connection with the DEEP Startup Ecosystem Accelerator Program and teams working on this topic
BRING HOME INSIGHTS, DATA, STARTUP LISTS
Dedicated research team prepares each talk and workshop
You get exclusive briefings and data access on each DEEP Dive topic
Take home a full list of the best early-stage startups across Europe in an Excel File
Meet portfolio managers with intimate knowledge on your favorite startups directly on the event
MAKE FRIENDS TO WORK WITH
Join a relaxed community trip to the nature on the second day

Taste wine and enjoy casual conversations with international friends
Meet the person behind the organization and develop ties that last a life time
Meet again at the next DEEP Conference get-away and be part of the community
23rd / 24th June
|
9:30 am – 19:00 pm
|
Reithaus Ludwigsburg at Königsallee 43, 71638 Ludwigsburg (Stuttgart), Germany
#

Agenda:

DEEP Ecosystem Conference
Partnering conference for ecosystem leaders and innovation
managers to kickstart strategic projects
Future trends and why they matter for startup ecosystems
Welcome and Introduction
Renate Schmetz, First Mayor of Ludwigsburg
Jolanta Gatzanis, Innovation Network, City of Ludwigsburg
Thomas Kösters, Co-Founder & CEO, DEEP Ecosystems

LAUNCH: Presentation of the 2022 Startup Heatmap Report "Growth & Responsibility" with a ranking of the top startup hubs in Europe

Dr. Erica Santini, Head of Research, Startup Heatmap

CITY PRESENTATION: Barcelona Among Leading Startups Hubs
Julia Cordonet, International City Promotion Advisor at Barcelona City Council

KEYNOTE:
"Innovate 'Like a Bosch'– How to Quickly Validate Ideas and Use Outside-in Methods"

Manuel Krauss, Senior Consultant Business Model Innovation, Bosch Innovation Consulting
Dr. Heike Langner, Director of Performance Expert Service for Outside-In, Robert Bosch GmbH
PANEL DISCUSSION: "How Ludwigsburg Builds its Innovative Startup Ecosystem"

Ellie Amirnasr, Director of Digital Ventures at Mann+Hummel
Jürgen Paulus,

Head of Digital Transformation & IT, City of Ludwigsburg

Anna Katharina

Brinkschulte

, Head of Interactive Media,

Filmakademie

Baden-Württemberg

Oliver Reichert, County Economic Development in the County of Ludwigsburg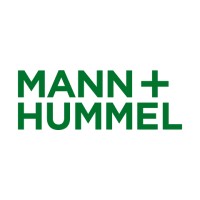 Data-driven and action-oriented round tables to promote ecosystems
DEEP Dives are roundtables for professional ecosystem leaders. Each table is co-hosted by a leading ecosystem player with domain knowledge and best practices. Further DEEP Dives are accompanied by a dedicated data analyst who provides each participant with strategic insights before the discussions. The results are summarized and published in a joint publication after our event.
Presented by our Research Partner Iceventure


INTRO:

A data-driven introduction to the topics and how to get the most out of the DEEP Dives
Arnbjörn Eggerz, Managing Director, Iceventure
Topic 1:
ECOSYSTEM BUILDING: "Is It Time to Go East? How CEE Hubs are Building Thriving Startup Ecosystems"

Topic 2:
INVESTMENT TRENDS: "World in Crisis – Where will Venture Capital Go"

Topic 3:
IMPACT: "Tech Saves the World – How Public Institutions Use Hackathons and Accelerators to Solve Societal Problems"

Topic 4:
CORPORATE INNOVATION: "Dinosaurs in the Metaverse – Will manufacturers in Europe survive the impact of the new internet?"

LUNCH:
Time to have a bite to eat and network with your fellow ecosystem builders
CONTINUATION:

DEEP Dives continue for the second part.
SUMMARY:

Wrap-up on the main stage and presentation of results of each workshop.
Marketplace of ideas & opportunities
KEYNOTE:

"Micro-investing: Why Investing in Niche Geographies and Verticals is More Successful"
Ertan Can, Managing Partner at Multiple Capital

NETWORKING:

Use the opportunity to meet the other participants and chat over a coffee and a small snack.
In the networking area you can find booths by:

Swarco
MHP Riesen (Basketball Club)
Bechtle AG
Tourismus & Events Ludwigsburg
Mann+Hummel
Pixelcloud
Kreissparkasse Ludwigsburg

Helix Pflanzen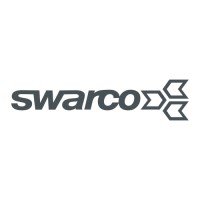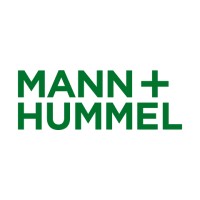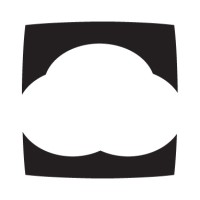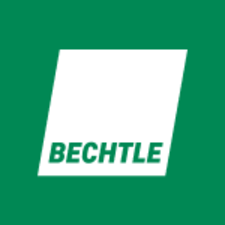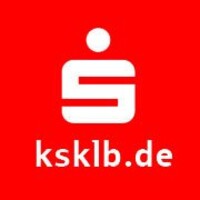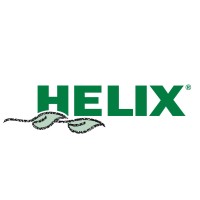 Startup Ecosystem Accelerator for moonshot collaborations to tackle global challenges
ACCELERATOR:

Presentation of the DEEP Startup Ecosystem Accelerator Gen #3

Sebastian Diaz Mesa, Co-Founder & Head of Accelerator at DEEP Ecosystems
DEMO DAY:

The graduates of the 6 week DEEPSEA program present their projects and pitch to win the audience vote for the Ecosystem Project Award

TOUR AROUND THE WORLD:

Select participants share their stories on how they are building tech ecosystems at their home

ECOSYSTEM PROJECT AWARD: The winner of the pitch session will be announced
Eric Schüürmann, Deputy Head of Business Administration and Financing at Wohnungsbau Ludwigsburg
Closing Remarks & Cocktail Reception
Hanno Hoehn, Chief Procurement Officer and Managing Director at Mann+Hummel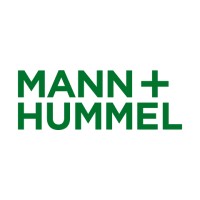 KEYNOTE: "Education & Creativity – Filmakademie Baden-Wurttemberg and its Animationsinstitut"
Anna Katharina

Brinkschulte

, Head of Interactive Media,

Filmakademie

Baden-Württemberg

Christian Müller, Head of Commissioned Productions and

Talentinitatives

,

Animationsinstitut

Filmakademie

Baden-Württemberg
MEET THE LOCALS:
On Day 2 we open the doors for local founders who take the chance to connect to representatives from international startup hubs in a speed dating format.
Wrap-up and Closing Remarks
LET'S GET OUT OF THE HOUSE:
Finally, we are taking you to the beautiful vineyards around Ludwigsburg to taste local wine and enjoy the nature together!
The DEEP Dives are prepared and presented collaboratively between DEEP and our research partner Iceventure.
Iceventure is niche consultancy specialized in business development and organizational development with more than 12 years of experience. Their consultants work with corporates, SMEs and startups on how innovation and future tech can be integrated into organizations and generate business advantages.
Is It Time to Go East? How CEE Hubs are Building Thriving Startup Ecosystems
Eastern European countries like Estonia and Romania are overtaking the "old" European economies in the West in terms of innovativeness and digitalization. They are home to successful startups like Bolt, Europe's first super app and mobility platform that drove out Uber from many markets, or Uipath from Bucharest that is one of Europe's most valuable unicorns. VC investments cumulatively reached over 4bn EUR in 2021 in CEE states and there are now 34 unicorns in the region with Estonia leading the whole Europe in terms of VC investments per capita. Yet, we still see that corporate innovation scouts and investors from Western Europe are shying away to fully include CEE into their scouting routine. In this DEEP Dive you will meet experts from CEE and learn about the opportunities and challenges to the full integration of CEE into Europe's startup market.
Analyst: Assim Ishaque, Founder at The Entrepreneurs Trust
The Entrepreneurs Trust's mission is to support innovators to make a positive impact in the world and prepare them for entrepreneurial challenges on their journey ahead through speaking, coaching, and consulting.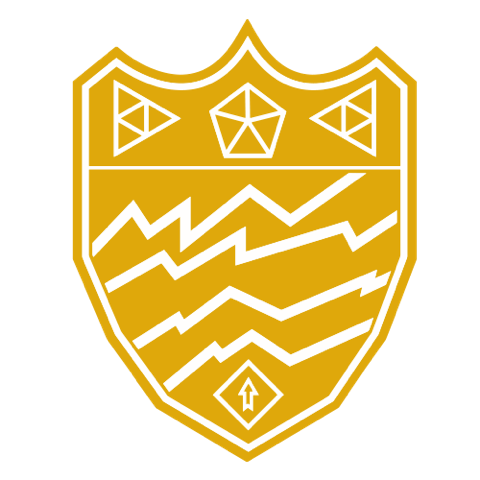 Expert: Nevena Stavreva, CEO Enterri
Enterri is a Bulgarian-based company that helps foreign entrepreneurs to set up business and build their rockstar teams in one of the most resourceful startup hubs in Eastern Europe digitally and remotely.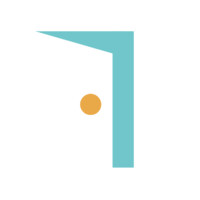 Expert: Michal Košina, Senior Mandate Manager, Mandate Management – Equity, European Investment Fund (EIF)
The mission of the European Investment Fund (EIF) is to improve access to finance for SMEs and small mid-caps in Europe.

World in Crisis: Where will Venture Capital Go
Geopolitical tensions, the war in Ukraine, inflation, pandemic, and supply chain disruptions are starting to affect the markets. The pandemic led to a large surge of investments in health tech; the chip shortage revives large scale plant developments like Intel's 1bn EUR investment in Germany and the Ukraine crisis accelerates interest in cybersecurity. During this DEEP Dive you have the chance to explore how geopolitical tensions and market uncertainties affect venture capital and discuss challenges for ecosystems to adapt and grasp emerging opportunities.
Analyst: Arnbjörn Eggerz , Managing Director at Iceventure
Expert: Nicolas Schwank, Chief Data Scientist of Political Risk at Michael Bauer International GmbH
The Michael Bauer International GmbH is one of the largest international data providers that unites passion and scientific know-how to provide globally consistent and comparable geographic data.
Tech Saves the World: How Public Institutions Use Hackathons and Accelerators to Solve Societal Problems
Accelerators, fab labs and hackathons – tech tools are increasingly being used by public and aid institutions to develop innovative solutions for social good. Cities like Barcelona use open innovation challenges to find solutions to urban mobility or citizen participation, and the World Food Program even runs an accelerator to fight global hunger. One of the biggest success stories was the Hack-the-Crisis Hackathon to attack health challenges during the pandemic worldwide. However, to create sustainable innovation for development, we need to move beyond hackathons. Together, we will analyze the existing approaches towards solution of societal problems and their efficiency for creation of scalable innovation that strives toward the sustainable future.
Analyst: Harald Eisenhauer, Head of Platform, DEEP Ecosystems
Expert: Stella Deppe, Policy Advisor Digital Development/ Innovate2030, Deutsche Gesellschaft für Internationale Zusammenarbeit (GIZ) GmbH
The German Agency for International Cooperation or (GIZ) is an international enterprise owned by the German Federal Government, operating in many fields across more than 130 countries.
Expert: Ralph Henn, Research Associate on Entrepreneurial Ecosystem Resilience, Karlsruhe Institute of Technology (KIT)
KIT is "The Research University in the Helmholtz Association." Presently, more than 9000 people are working at KIT, of which more than half are conducting research in a broad range of disciplines from natural sciences to engineering, to economics, to the humanities and social sciences.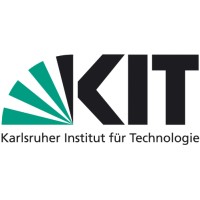 Expert: Ana Rosa de Lima, Initiator and Director of Meli Bees Network
Supporting sustainable practices in Amazonian traditional communities to allow both land and people to flourish.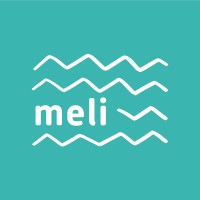 Expert: Anna Katharina Brinkschulte, Head of Interactive Media, Filmakademie Baden-Württemberg
The Filmakademie is one of the most internationally renowned film schools. One of its major distinguishing characteristics is the close collaboration with three other educational institutions on one campus: Animationsinstitut (Institute of Animation and Visual Effects); the Atelier Ludwigsburg-Paris, an inter-university master-class on European film production; and the Academy of Performing Arts.

Dinosaurs in the Metaverse: Will Manufacturers in Europe survive the impact of the new internet?
Not only since Mark Zuckerberg called for the Metaverse revolution, the idea of a full-immersion virtual world has been seen as the next frontier of the internet. Already today, large segments of the population rely on digital connections for work, education, health care, daily commercial and social transactions. New devices combining virtual and augmented reality worlds as well as powerful AI promise the emergence of a complete new digital universe that goes beyond the static and somewhat limited experiences like SecondLife or Minecraft. Industry experts expect these technologies to quickly expand beyond the gaming industry and deeply affect consumer behavior as well as the way we interact, work, learn, and live. In this DEEP Dive we bring together technology companies, manufacturers and entrepreneurs pioneering the Metaverse to understand how Europe's industry can get ready for this new revolution.
Analyst: Tim Robb, Associate at Iceventure
Expert:

Plamen Kiradjiev, Head of Solution Architects at German Edge Cloud
GEC is a developer and service integrator for turnkey solutions and offers both proprietary and industry-specific systems.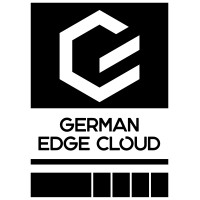 Expert:

Jonas Kirchner, CEO at Pixelcloud
Pixelcloud is a creative agency for integrated communication focused on gamification and new media.

Full access to Conference
Lunch & Cocktail Reception
Community Building Activity
DEEP T-Shirt
Strategy Briefs on Ecosystem Trends
Heatmap Startup List (4x year)
Who is Who of European Ecosystem Leaders
Speaker Slot on Your Ecosystem
DEEP Academy with >20h online learning
Access to DEEP Data App

VIP Dinner Invitation
DEEP FREE Swimmer
1x Conference Pass

As a grass-root initiative with no budget, an entrepreneur with a passion for the ecosystem or a student, you can apply for a free ticket to the conference.
DEEP Surfing
1x Conference Pass
DEEP Pro
1x Conference Pass
DEEP Advanced Subscription
Annual Membership with Free Access to ALL Conferences

Terms and Conditions

Payment: Payment with an invoice is available for corporate and group tickets upon request. The invoice will be sent to you separately. For the invoice, please contact us.
Cancellation & refunds: Please note that your payment is non-refundable.
COVID-19 policy: If required the organizer is entitled to setup special access and participation guidelines and limitations that attendees must comply with. If at the time of the event a proof of vaccination is required by German authorities for admission the participants can only enter if they comply.
Outcomes of previous edition
Interested in bringing the next DEEP Conference to your town?
As a DEEP partner, you'll have the chance to engage with
ecosystem leaders, investors, corporates, and
governments from Europe and across the globe
to share ideas, learn and collaborate to
drive innovation.

​
We'll give you the ideal platform to associate your brand with one of the fastest-growing tech communities, s
howcase your progress and the initiatives
you are proud of, and generate quality leads.
Email us so we can discuss how you can get involved with DEEP Conference 2022.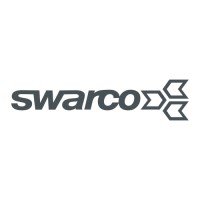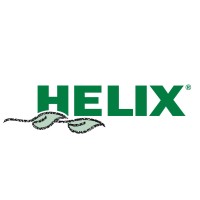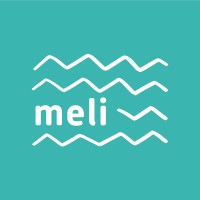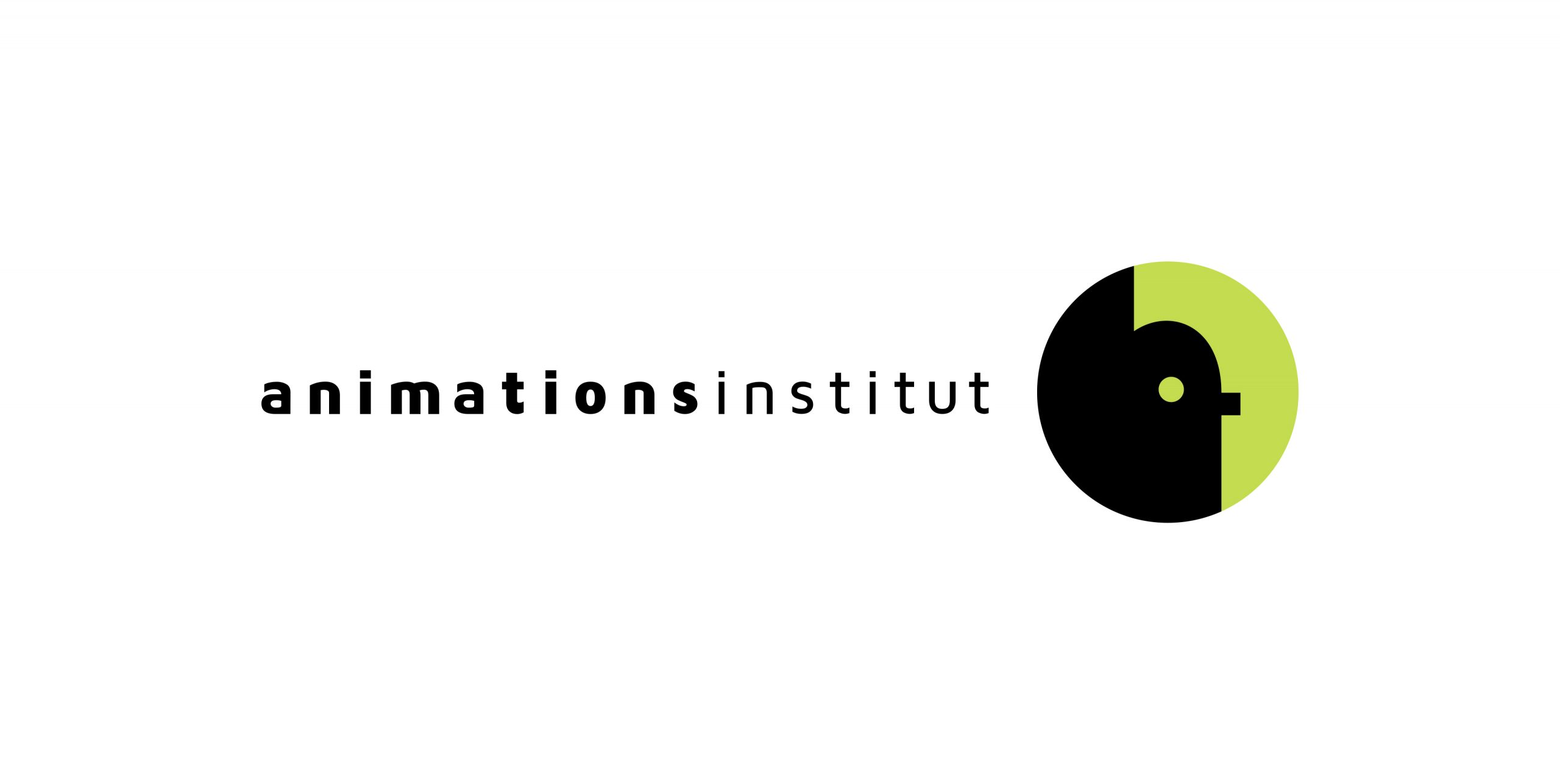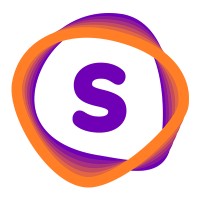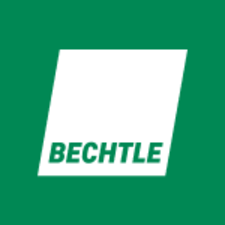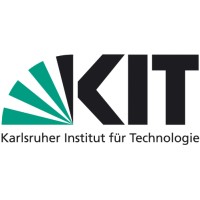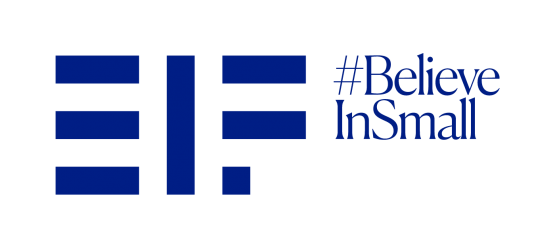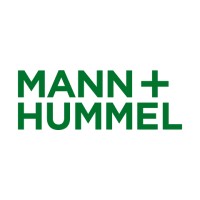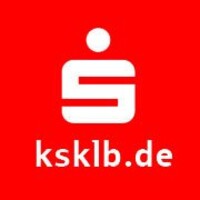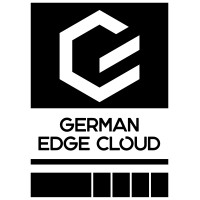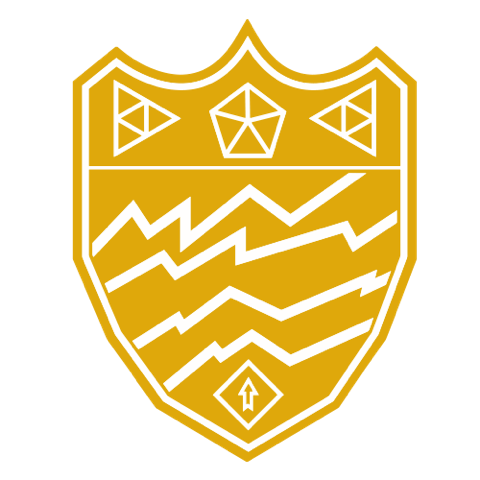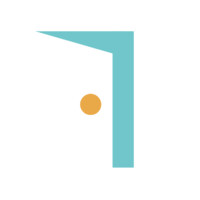 DEEP Ecosystems 500 UG
Westendstr. 125
80339 Munich, Germany